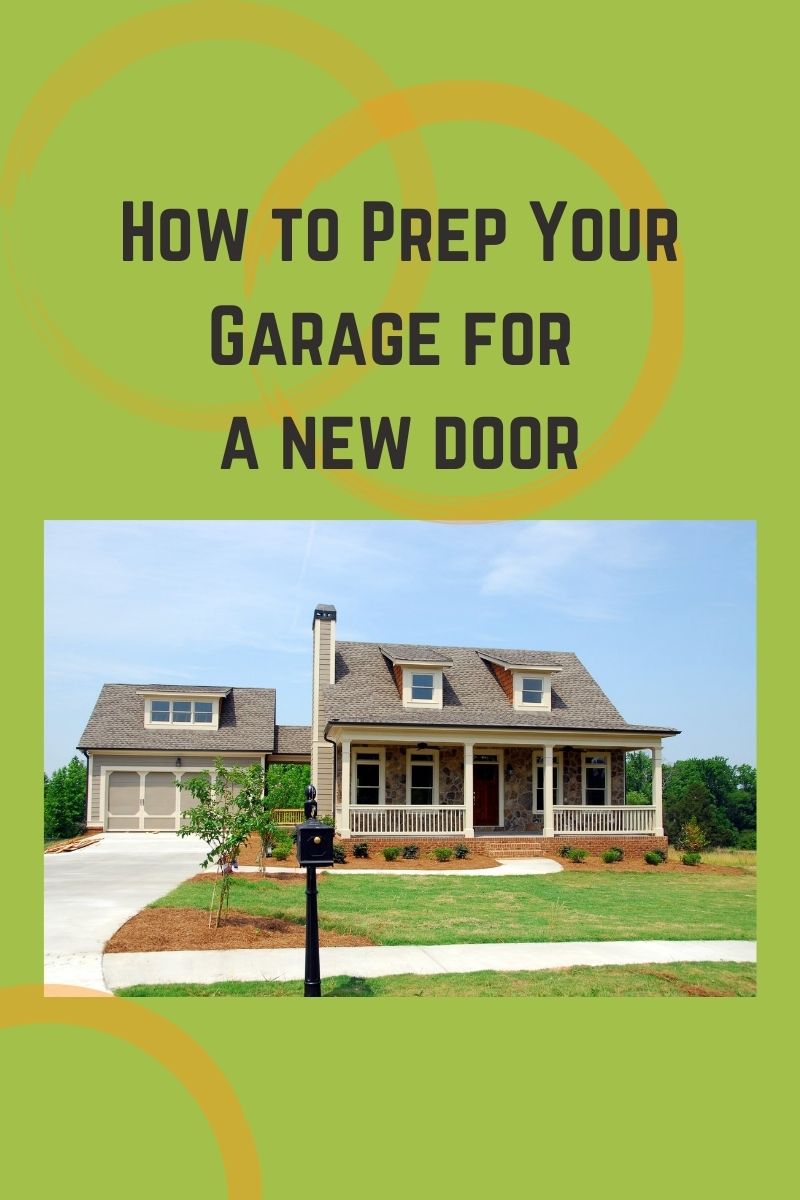 Getting a new garage door for your home is often an exciting prospect! The new garage door will update your home look, adding a fresh new face to whichever part of your home it's going on. You may have even taken quite a bit of your time choosing all of the options that are right for you, from the doors collection to the color, window, and accessory options, down to the R-value and the very construction of the door itself. Choosing a new garage door comes with a certain amount of work when it comes to making decisions, and it feels so good to choose the perfect door for your home! As we all know, the anticipation of waiting for something we are excited about can be difficult, and it helps to fill our time with activities to keep our minds off of waiting. We here at Hung Right Doors LLC always recommend is to prep your garage space for the new door.
You may be wondering what prep looks like for getting a new garage door and why it's even necessary at all. For the most part, we aren't going to ask you to make any significant changes to the structure of your garage for the new door. Occasionally, there will be some framing or installation of new outlets before the installation, but that is pretty rare. Most installs don't need any construction or electric work to be done to have the door and new opener put in. Most of the prep work Will be making sure that the space is cleared enough to do our install.

The Hung Right Door installers need 10′ to 11′ of space back from the opening of the garage and about 3′ on either side of the width of the door to do the install. This means pulling our car out the day that they are going to do the install, or clearing out the items that you may store in the garage. We don't all park in our garages and let me tell you, and I have seen some very cluttered garage spaces in my day. This part of the prep is the most difficult for many people, as you may store many things in your garage, and they will need to be moved for our techs to do the install. We do not need the space to be clean, although if there is a bunch of garbage or sharp objects on the ground, it is greatly appreciated for those things to be swept up and stored elsewhere.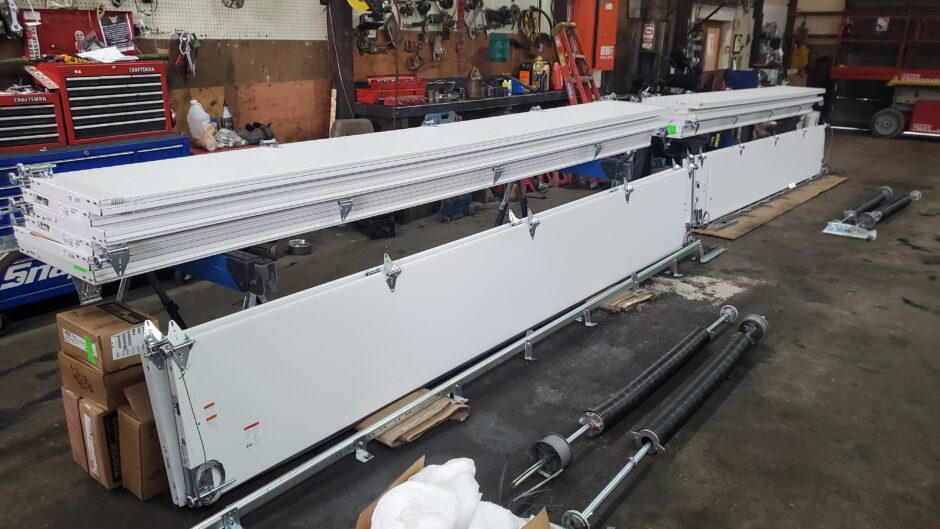 As you can see in the above photo, a garage door is staged to be set up inside the garage space. This can take up a significant amount of room, so it is so important for the garage space to be cleared out.
Make sure that the edges of the garage door opening are cleared for the install as well. Many of us have shelving installed or set on the sides of the garage all the way up to the door. I've seen these shelves so tightly fit into the garages that they are toughing the outside edges of the garage door track and covering the jam brackets that are bolted to the wall and the door tracking system. Our installers need to be able to get to these brackets with their tools to remove them from the wall and install new ones. If you have shelving, or anything else blocking the sides of your door, it's time to move them somewhere else.
Lastly, make sure that you have ample overhead space. If you are getting a garage door installed in a space where there wasn't a door before, or the track system had been removed for a while. Some people will have loft-style shelves installed on the ceiling of their garages. Make sure that these are taken down if they are in the way of where your garage tracks are going to go. You need 12″ of headroom above the garage doors opening. For instance, if you have a 7′ tall door, you will need the garage space to be clear for 8′ from floor to ceiling. You will need the space to be cleared for at least 3′ longer than the garage door's height is to accommodate for the tracks and opener. So that 7′ door is going to need 10′ of space back from the door opening.
There you go! As you can see, making sure your garage space is prepped and ready to go is relatively cut and dry. It just takes a little ( or a lot) of tidying up! We are as excited as you are to install your new door and admire how good it looks on your new home! Help us help YOU!
Call Hung Right Doors LLC TODAY (360) 753-2222 to schedule a free estimate for a new garage door and opener installation.