Many houses have garage doors at the front of the home. I would say that it is probably one of the most common ways that houses with garages are built these days. And because Garage doors are so large, they can take up almost half of your home's front exterior! Of course, because of this, we want our doors to look as good as the rest of the house. Having a beautiful garage door is just as important as having a beautiful yard. Also, since doors are such a massive part of the front of our homes, many of us want them to stand out. But how do we get them to stand out instead of looking like massive blank walls in front of our homes?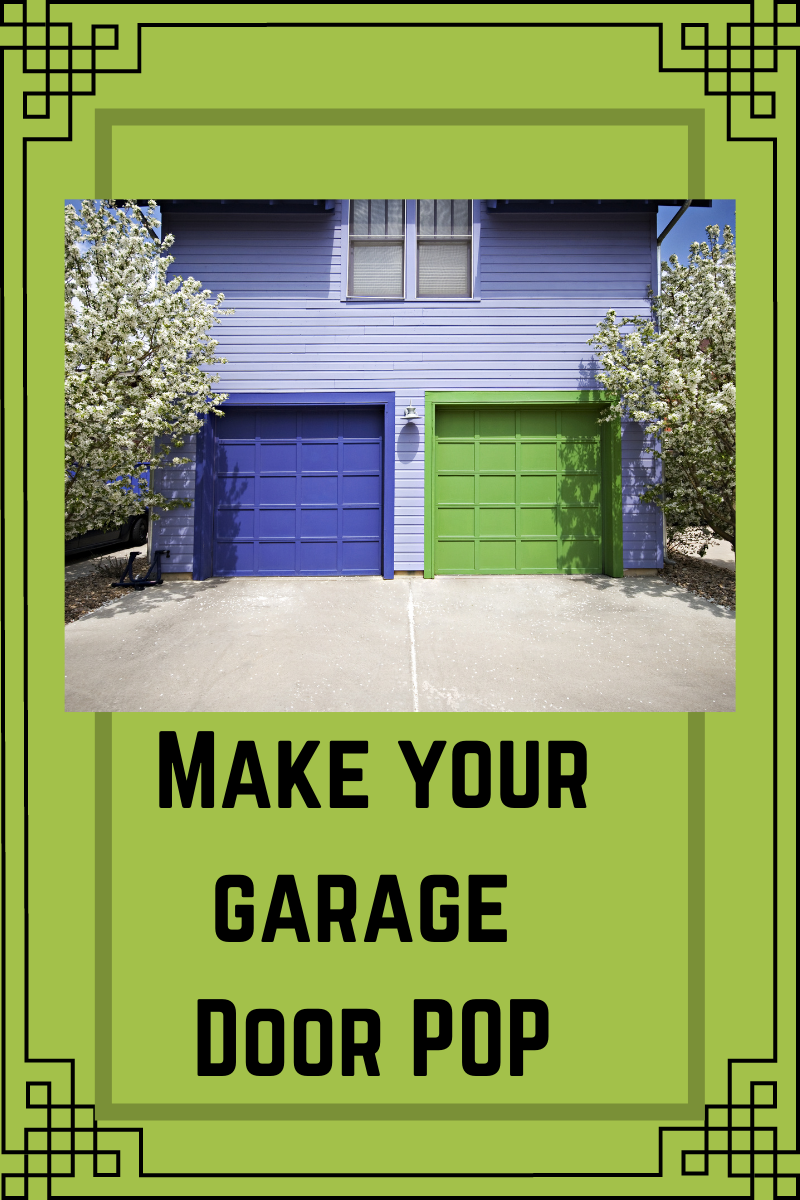 If you are getting a new garage door, I suggest first looking at a more stylized door. The most common door that we put into homes is the classic door with long or short panels all the way across. These doors are a classic for a reason; they fit in well, they are low-key when it comes to styling, and they are easy to maintain. The issue is that they are not always the door that will stand out to you or others who pass by your home. By considering doors that have more of a style factor, you will ensure that your door will pop in the front of your house. We offer many different styles of doors, and a member of our stellar sales team can help you to determine precisely which type of door would fit the feel of your house the best.
Even if you decide to go with a door from our classic collection, or if you already have one similar to that style, you can dress up your door to make It shine on the front of your house. One of the most dramatic things that you can do is to add a window panel to the door. For many doors, you can purchase different panels and have us install them for you! Adding windows to a door can break up the big space of the garage door, as well as letting additional light into the garage itself!
Another significant change you can make is to paint your door. Go for something that contrasts but compliments the rest of the house. Some people opt for a pop of bright color for their door, which can look amazing! When choosing a bright color that isn't already a part of the color scheme of your house, I always recommend choosing a color that is the same tone as the main color of the house. If your house is darker in color, it can look good if you go for a light color on your door, and vice versa if your house is light in color. For instance, if you have a beige home, then a dark brown color would probably look great.
Adding accessories to your door can be a good way to add subtle details that make your door pop. Lights above, or on either side of the door add dimension to the front of your home. Adding potted plants on either side of the door draws the eye to the door area and can also add dimension. It makes the door more interesting to look at.
There are many changes that you can make to your door that will make your door stand out and be an eye-catching addition to your home. You can make massive changes, like replacing your whole door or panels, or make more minor changes, like a coat of paint or some fun accessories to add dimension. Whatever you decide to do, I'm sure that you can make your door looks beautiful as it is a huge part of your home.